Silicon Valley
African American Cultural Center
Empowering a Legacy
California State Senator Dave Cortese Fuels African American Cultural Center with a Transformative $3 Million Grant!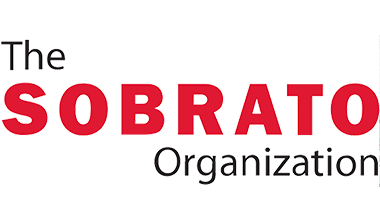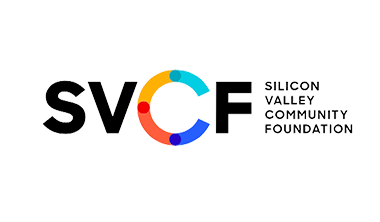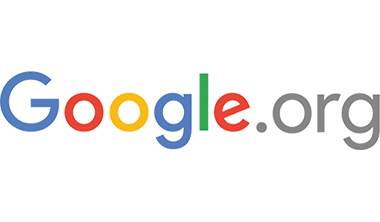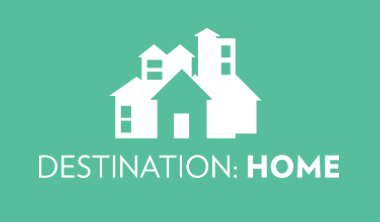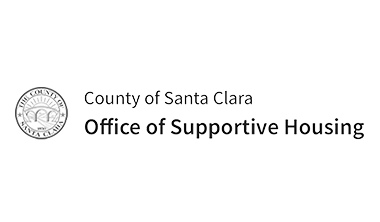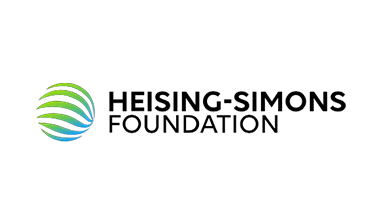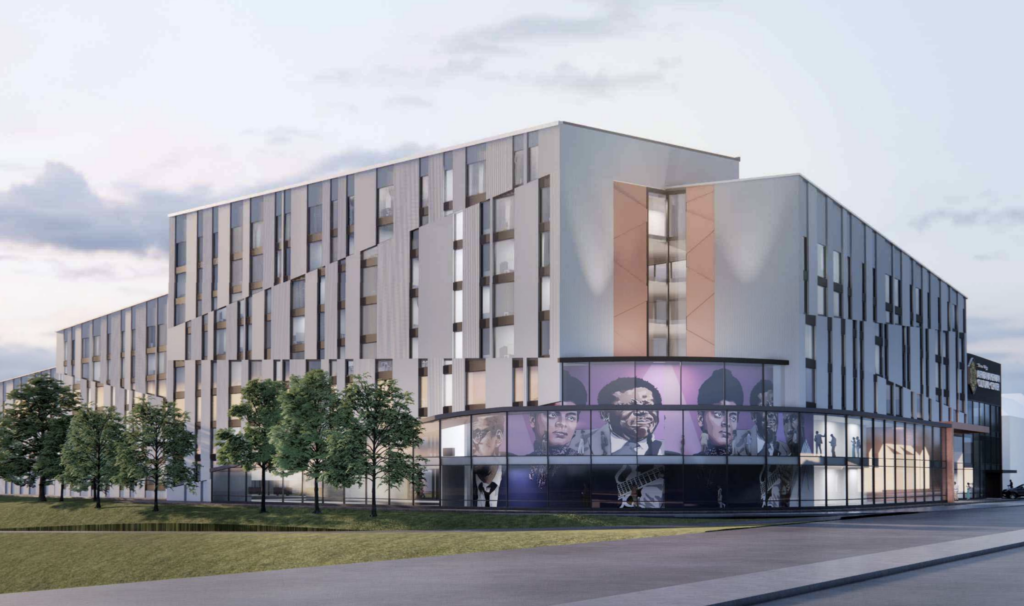 This is a concept rendering only. The final drawing could be significantly different.
Supported by companies like Google, this signature project aims to celebrate African American culture and provide vital community resources in a modern and sustainable way.
African American Cultural Center! Create, Develop and build Silicon Valleys African/African Ancestry Signature Project
More than just a Cultural Center, the African American Cultural Center Project will be a mixed-use, signature project consisting of three major components: a new home for the African American Community Services Agency, Roots Community Health Clinic, and Ujima Adult and Family Services, with flexible retail commercial space, and permanent supportive housing.
Picture here: Walter Wilson, SVAACC, and Javier Gonzalez, Google.
The African-American Cultural Center project is over 28 years old in the making. In 2007, the AASCA Board of Directors formed the African American Cultural Center as a separate 501c3, for the purpose of creating, developing and building the "New" African-American Community Service Agency project. The new project, a Housing mixed use development will include as it's anchor, the "new" African-American Community Service Agency, with Roots Community Health Clinics, Ujima Adult and Family Services as well as, Retail, Community and Commercial spaces.
The African American Cultural Center (AACC) project will be located at 2001 The Alameda in San Jose. The property is currently home to Momentum for Mental Health and is in the heart of the Alameda West Urban Village. The site is near Santa Clara University, with grocery, parks, and community health centers within a ½ mile. The VTA Bus 22 is adjacent to the project site, giving residents and visitors excellent access to high quality public transit. The Santa Clara Transit Center, which connects residents to the Bay Area via Caltrain and soon via BART, is within 1 mile of our site. The site is also easily accessible by car via I-880, which links San Jose to the East Bay Area.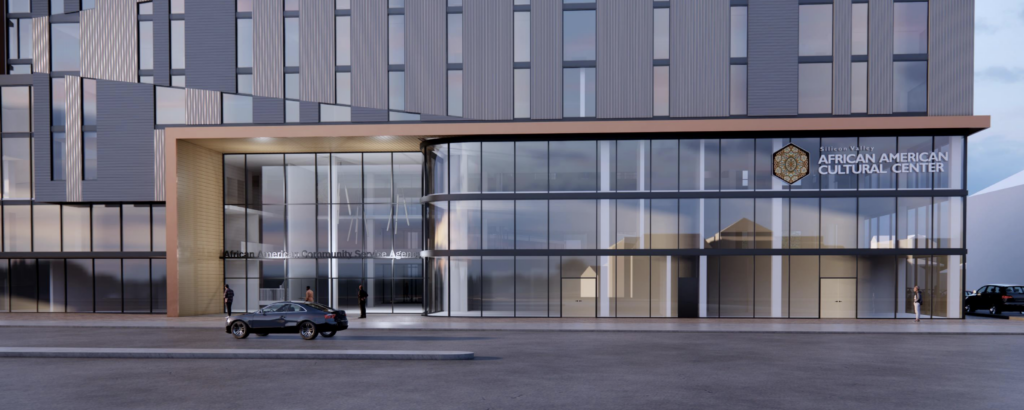 Our housing partner is a recognized leader in creating green, affordable housing and like our housing partner other new construction projects, the African American Cultural Center Project will be designed as a LEED Platinum project. In addition to sustainable building strategies such as selecting healthy building materials, incorporating water and energy efficient measures, and providing each household with free Eco Passes, our housing partner will seek out innovative new technologies to showcase in this signature building.
In 2008 the AACSA Board of Directors created AACC, as a seperate 501 C3 for the purpose of creating developing and building the new african american community service agency. Over this time frame the group has overcome obstacles , with the insistance of the AACC board of directors in partnership of Santa Clara county board of supervisors and department of supportive housing the site for the project located at 2001 The Alameda formerly known as Momentum for Health was aquired for this signature project.
The Santa Clara county Board has authorized the County Administration to fund the following six types of housing projects.
Type 1: Projects that commit at least 50% of the units within the project as Permanent Supportive Housing (PSH), Rapid Rehousing (RRH), or a combination of PSH and RRH units. (Note the County will select and/or approve the target population for PSH units).
Type 2: Projects that have an affordability structure resulting in an average affordability of 45% of AMI and commit a minimum of 25% of the affordable units as a combination of PSH and RRH, 25% of the affordable units for ELI households and the remaining affordable units for households earning up to 80% AMI. Read more
AACSA will represent the foundation of the project. We recognize that the structure and design of the project should be tailored to the needs and desires of the community therefore; the center will include meeting halls, banquet facilities, service organization offices, youth development facilities, a library and gallery, social service providers, family, senior, and youth programs, retail shops and a theatre/auditorium.
The Center will serve as a hub for people celebrating and experiencing the on-going contributions of African Americans – in music, theater, dance, science, athletics, business and many other aspects of American life. It will bring together people from all walks of life and foster mutual understanding and appreciation rooted in the values and ideals that drive the evolution of dynamic cultures worldwide.
Your donations are tax deductible and will work to build a Cultural Center that will serve the African American and surrounding communities in the Silicon Valley.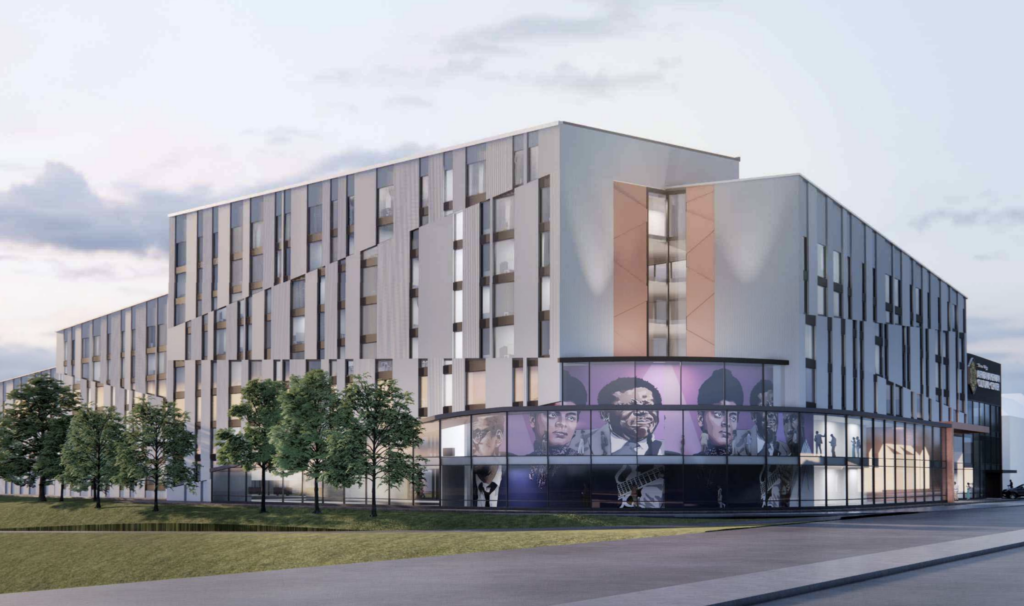 Milan Balinton, Executive Director of AACSA, discussing the new project during a community Listening Session with the project architects.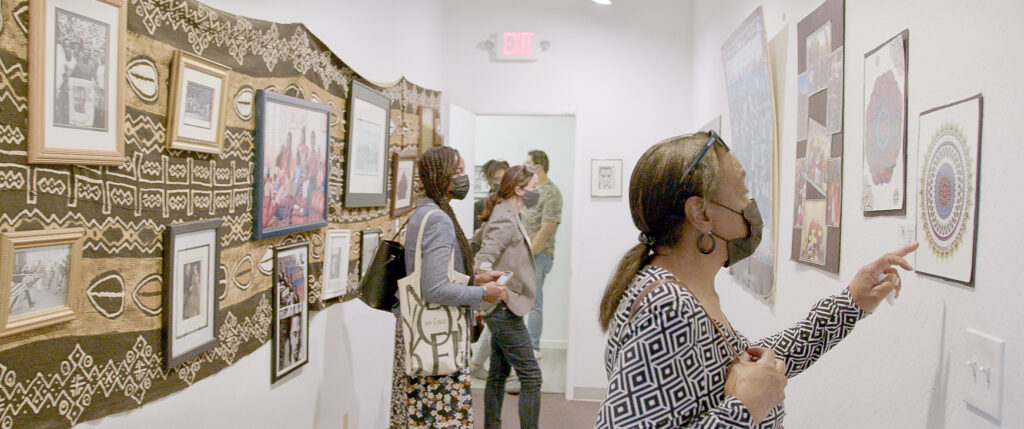 Black Architects tour Ujima Adult and Family services Facility.
We expect to serve families and individuals eligible for permanent supportive housing as well as low-income families and individuals earning below 60% AMI. While a specific unit count has not been determined yet, our housing partner has experience building and managing as few as 35 units of supportive housing to as many as 135 units. Unit mixes for permanent supportive housing and family housing include Studios, 1Br and 2Br. Residents will have easy access to the on-site health clinic as well as supportive services facilities depending on the population.
Our Strategic Initiatives

304 N. 6th St.
San Jose, Ca 95112